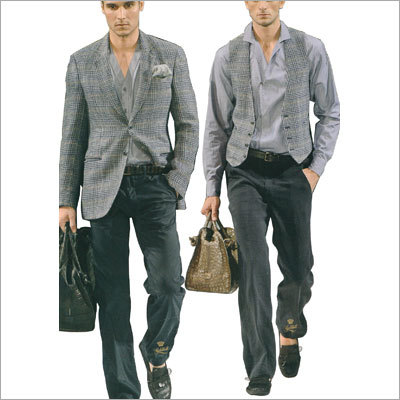 Product Specifications
From 147 cms upto 180 cms finished width. Centimeter (cm)

0.5 million meter per month.
Trade Information
Minimum 6 weeks to maximum 10 weeks. Week

Roll form 50 to 100 meters. Double fold form.
Product Description
We are the manufacturer and supplier in the market, offering Poly Viscose Fabric to our customers. This fabric is widely demanded in domestic and International market because of its outstanding features like unmatched weave pattern, incomparable quality, high tear strength and long lasting standards. Extensively used to manufacture garments and home furnishing items, our PV Fabrics are offered in different colors, sizes, colors and specifications to suit the specific demands of our clients.

Features of Poly Viscose Fabric:
1) Colorfastness
2) Skin friendly
3) Attractive looks
Other Details:
1) Treatment Offered : Anti bacterial, U/V Protection, Functional Fabrics.
2) Finishes Offered : Normal Soft finish, Teflon finish (NT, HT, LAD, Advanced Teflon), Flannel Finish.
3) Sample Lead Time : Desk loom/Lab Dips 1 week Sample yardage 3 weeks.
Get in touch with us