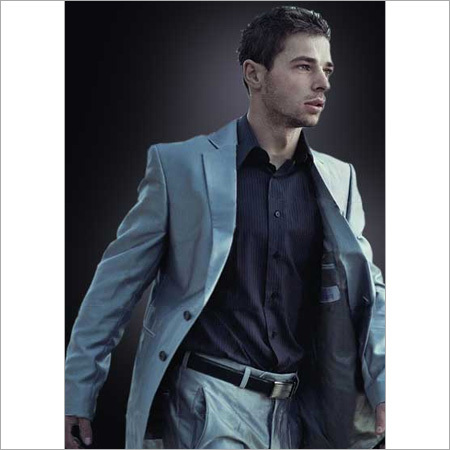 Product Description
People prefer suit fabric over readymade suits as it offers customers numerous opportunities to avail custom designed suit for themselves. We are offering Metallic Synthetic Suiting Fabric that is grey in color. The fabric has effective thread count that additionally offer breathability, durability, strength and more feature to the fabric. In addition, our Metallic Synthetic Suit Fabric can be stitched in any manner as it comes in ample length. With this fabric, customers will be able to combine different colors and experiment with it.

Key Features of Metallic Synthetic Suiting Fabric:
1) Soft and breathable fabric
2) Accurate thread count
3) Offers metallic surface on fabric
4) Vibrant and cozy color
Other Details:
1) Treatment Offered : Anti bacterial, U/V Protection, Functional Fabrics.
2) Finishes Offered : Normal Soft finish, Teflon finish (NT, HT, LAD, Advanced Teflon), Flannel Finish.
3) Sample Lead Time : Desk loom/Lab Dips 1 week Sample yardage 3 weeks.
4) Production Capacity : 0.5 million meter per month.
5) Width Options : From 147 cms upto 180 cms finished width.
Get in touch with us